finally his second album outttttttttttt... i'm so happy...excited... coz lama bgt tuh nunggunya
he3 actually so improved...and ini cowo makin tua makin adorable aja nih....
terus... sapa² yg pengen baca²...liat foto² jerry dan anything info about him... bisa ke thread jerry di sini [F4] LoVely JERRY YAN
Jerry's New Album [Extra Freedom]- Front and Back Cover
credit to hkjerry.com
Cover A- Secret Self-Help Travel

front



back
http://i282.photobucket.com/albums/kk277/jerrymyloveandf3/Jerry%20Yan1/0906062214e438b1f0039e2754.jpg
back
http://i282.photobucket.com/albums/kk277/jerrymyloveandf3/Jerry%20Yan1/09060622145cce2b0264efa535.jpg
From Google Translation:

More freedom from (a secret from the Tour version. Star Light version)


Brands: Sony
Type: Mandarin pop
Format: CD
Issue date :2009-06-18

Song single

01 Thank You
02 I will love you (SONY WALKMAN ad theme song)
03 in the KTV love you (Korean east of the Garden of Eden)
04 half (basketball idol drama fire)
05 to make their fortune
06 black coffee diary
07 Fool's Day
By more than 08 free
09 Lost Love
10 waiting for you to come back



===============



posted by kkla at nbbbs.com

credit: http://www.littleoslo.com/lyc/home/?p=3367
thanks to Xiao Gao for locating the information.

List of songs in Forever
01 Thank You
02 SONY WALKMAN (I Will Love You Very Much)
03 KTV (Say Love You At KTV)
04 (Half)
05 (To Pursue/To Give Best Shot)
06 (Black Coffee Diary)
07 (April Fool's Day)
08 (Extra Freedom)
09 Lost Love
10 (Wait For You To Come Back)
Jerry's news songs are available for trial listening

Just go to this page
http://www.sonymusic.com.hk/SonyBMG/chi/

then click "new songs promotion"(in Chinese, see red)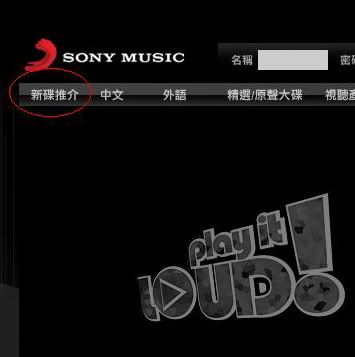 Then click Jerry's picture, then you should open a new page with Jerry's 10 songs for trial listening.